More than just a maths game!
Numero® is an invaluable resource for students, teachers and players of all ages and abilities!
What is so special about Numero®?
Numero® has been designed for players of all ages, to help develop understanding of numeracy concepts and problem solving skills. Numero® is proudly owned by Alzheimer's WA.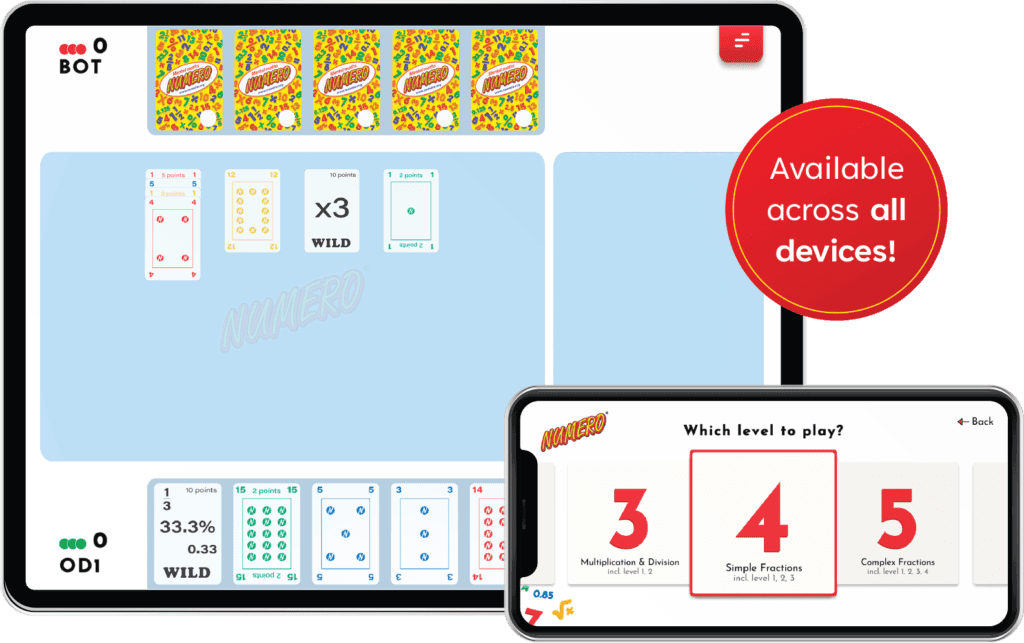 Test your mental maths skills in the digital world and compete with other Numero® players in your school, or anonymously online. Subscriptions available for Schools and Public play.
Join hundreds of schools already using Numero®!
Numero® has been played in schools and in competitions for three decades. It is a great way for students to up their mathematics skills and for staff to apply the curriculum with all the fun included!
Put your Numero® skills to the test in competitions
Numero® runs annual school competitions across Western Australia, where students can test their skills and win awards, all while having fun! Check out our upcoming events or enquire now to join one of our interschool competitions.
Frank Drysdale Secondary Challenge
Explore the Numero® Product Range
Whether you are setting up your classroom, preparing for a competition or even planning a school Numero® event, we have everything you need. Select from visual displays, demonstration cards, challenge books and more to level up your Numero® experience.
Numero® is for players of all ages and skill levels
Play Solitaire at home or play with friends and family. Improve your math skills at your own pace, or challenge others to crown the new Numero® Math Whiz! 
Numero® in Aged Care
Improve your mental pathways and stimulate your active brain with Numero®! Research has proven that dementia patients often remember their times tables. See how Numero® can help your loved ones at home. Learn more about how Numero® can be used in your Aged Care facility or institution.
Maths is not everyone's forte, but it can be! If you are looking for some mental self-improvement or looking to find out more about the game, simply drop us a message.
Our Sponsors and Partners