Introducing the Numero® App
Test your mental maths skills in the digital world and compete against other Numero® Players!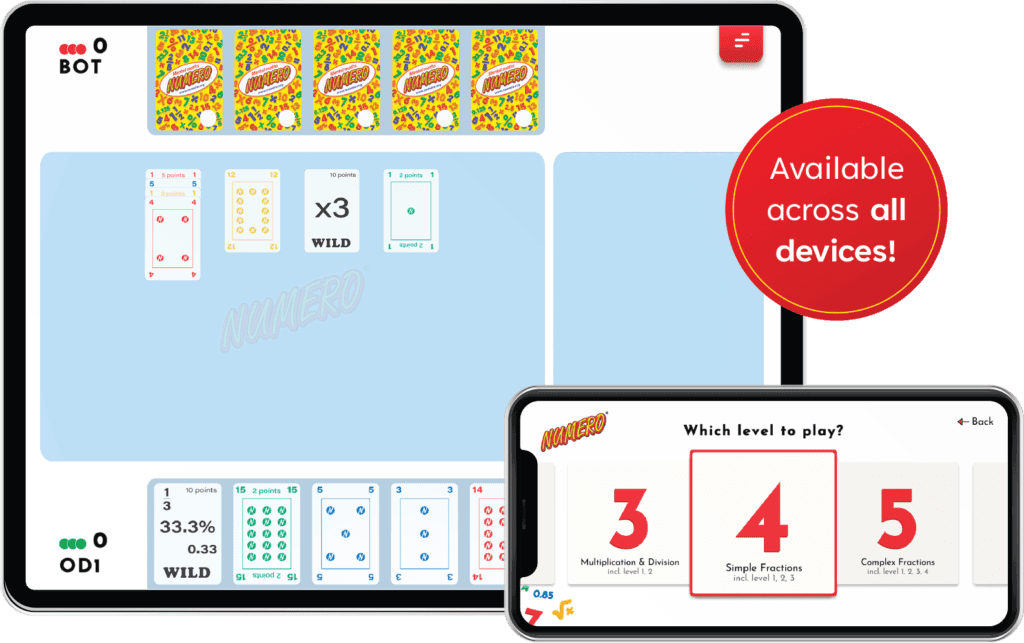 School and Professional
Institution Subscriptions
Public Subscriptions for Students and Households
Available On All Devices!
Whether you prefer to play solo, one-on-one or in a group, everyone will rise to the challenge in the new Numero® app. Teachers, kids and adults will love the easy-to-play usability of the app, designed even for the littlest of tapping fingers. 
Why you'll love the Numero® App
So, How Do You Play The Game?
Login to the app.
Connect to other players and enter the game room.
Select which cards you wish to include or remove from the game.
Select your preferred scoring method, either 'Cards' or 'Points' and tap 'Play'. It is that easy!
Get the most out of your play with a subscription tailor made for YOU!
School and Professional
Institution Subscriptions
Public Subscriptions for Students and Households
Our Partners and Sponsors